We are a seasonal resort and are closed from approx. October 15-May 1.
2 Night Minimum Stay
All units are fully equipped with kitchen appliances, cookware, and utensils. Light housekeeping. All units have either a tub or shower. Kitchen soaps and towels are provided. You will be responsible for your own bath towels and soap.
All cabins have AC/Heat. Charcoal grill, WiFi in bar/restaurant.
For additional persons over maximum capacity of the cabin, there will be a charge of $20 per person per night. We are a pet friendly resort. You are responsible for cleaning up after your pet and any damage your pet may cause.
DAILY AND WEEKLY CABIN RATES
                      Daily       Weekly
Cabin 1          95.00       475.00
Cabin 2        205.00       1025.00
Cabin 3         290.00    1450.00
Cabin 4        200.00      950.00
Cabin 5          95.00      475.00
Cabin 6        300.00    1500.00
Check In & Check Out Times
Check In 3:00 pm.
Check Out 10:00 am.
10 person Grand Island   40 h.p. motor
$250.00/day
With cabin rental  $200.00/day - 1/2 day  $175.00
4 days or more  $185.00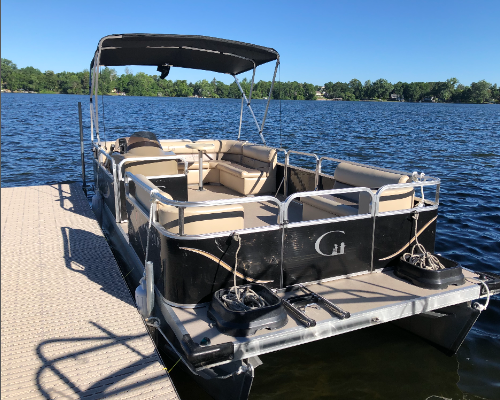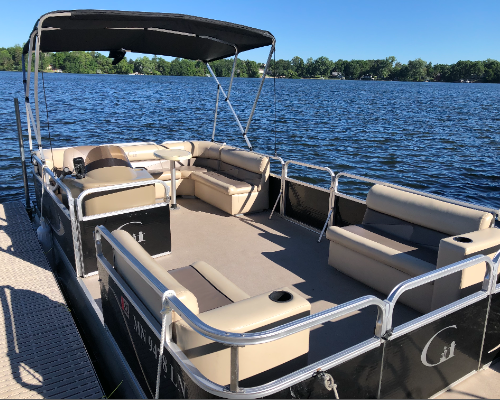 10 person Weeres   25 h.p. motor
$225.00/day
With cabin rental  $175.00  - 1/2 day  $150.00
4 days or more  $150.00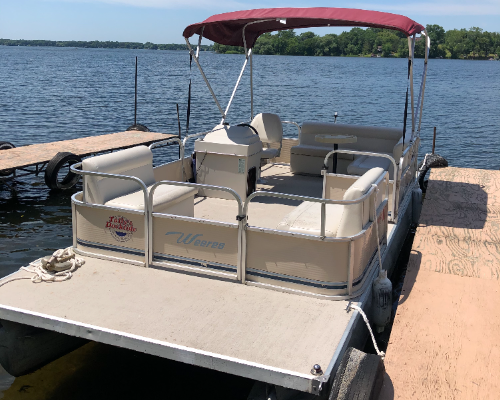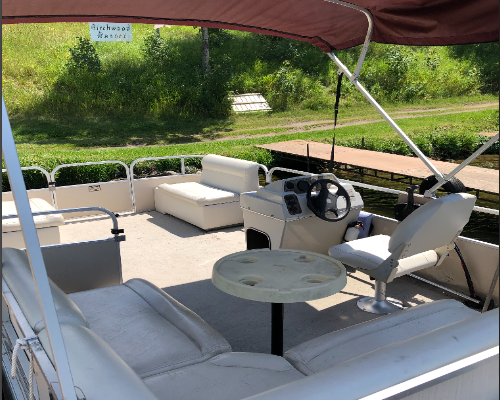 12 person Leisure  50 h.p. motor
$275.00/day
With cabin rental  $200.00  - 1/2 day $175.00
4 days or more  $200.00