Welcome to Birchwood Resort LLC.
Meet The Owners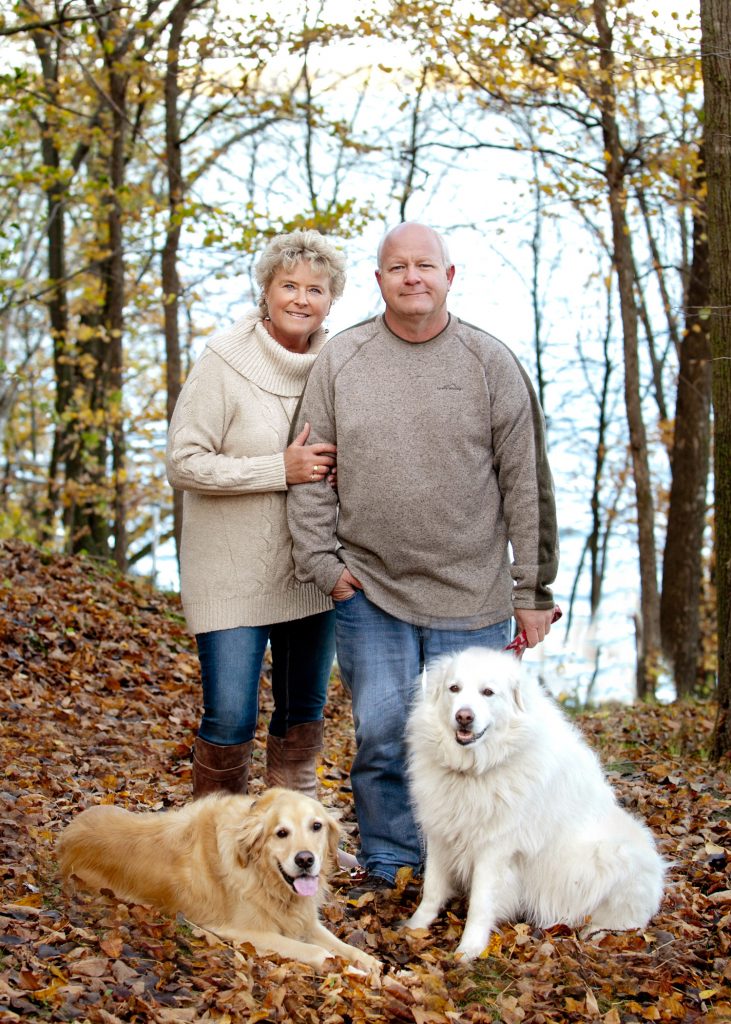 John and Lisa welcome you to Birchwood Resort. Whether you are looking to do a lot, or a lot of nothing, we can accommodate you. Years ago we had a seasonal site in Southern Minnesota. We enjoyed the atmosphere and friendships that campgrounds/resorts create. Bringing family and friends together, making new memories and re-living old ones. Luckily we had our mid-life crisis about the same time and decided we needed a change. The change came in the form of buying a resort, 2014 was our first season.
Our pets have always been a huge part of our lives and immediately knew we would be a pet friendly resort. We started Save Our Strays animal rescue in 2005 in our hometown of St.Ansgar, Iowa. Since then many rescues have called our place "home." Our current family includes Miya, Nellie, Oliver, Cooper and Taffy. Also, Bo, the Golden Retriever, and Caspyr a Great Pyrenees are the "dogs in residence." So pack up the kids and pets and enjoy a weekend or a week!